Child Abuse
IF YOU SUSPECT THAT A CHILD IS BEING ABUSED OR NEGLECTED, PLEASE CALL 1-844-264-5437 (1-844-CO-4-KIDS)
Ralston House
Provides forensic interviewing and medical services to children who are suspected victims of child abuse, and provides support to family members. Locations in Lakewood and Arvada.
Depression and Bipolar Disorder
Domestic Violence
COMPUTER USE CAN BE MONITORED AND IS IMPOSSIBLE TO COMPLETELY CLEAR. IF YOU ARE CONCERNED THAT YOUR INTERNET USAGE MIGHT BE MONITORED, PLEASE DO NOT NAVIGATE TO THE FOLLOWING SITES UNTIL YOU ARE USING A SAFE COMPUTER. AS AN ALTERNATIVE, YOU MAY CALL THE NATIONAL DOMESTIC VIOLENCE HOTLINE AT 1-800-799-SAFE OR TTY 1-800-787-3224. IN AN EMERGENCY, CALL 911.
National Coalition Against Domestic Violence
Extensive resources for victims of domestic violence including programs for cosmetic and reconstructive surgery.
The Family Tree
Crisis Line (24 HR): (303) 420-6752
Resource for women in crisis. Offers shelter, food, clothing, healthcare, legal support, and counseling to victims of domestic violence and their children. Spanish advocates are available and referrals are offered for other languages.
Gateway Battered Women's Shelter
Crisis Line (24 HR): (303) 343-1851
Provides shelter and legal assistance to victims of domestic violence as well as counseling services.
SafeHouse Outreach Services
Crisis Line (24 HR): (303) 318 9989
Provides individual and group counseling to women and children of domestic violence. Provides shelter, offers services for lesbian and bisexual women, and assistance in Spanish.
Guardianship
CHILDREN UNDER THE AGE OF FIFTEEN MUST HAVE THEIR LEGAL GUARDIAN(S) SIGN CONSENT FOR THEM TO RECEIVE TREATMENT. MANY CAREGIVERS HAVE STRUGGLES KNOWING HOW TO DO THIS WHEN A CHILD HAS BEEN ABANDONED BY ONE OR MORE PARENT, AND LEFT IN THEIR CARE. IF YOU NEED HELP OBTAINING LEGAL GUARDIANSHIP, YOU CAN FIND FORMS AND A HELP NUMBER AT THE WEBSITE FOR THE COLORADO JUDICIAL BRANCH
Lesbian, Bi-Sexual, Gay, Transgender, Queer: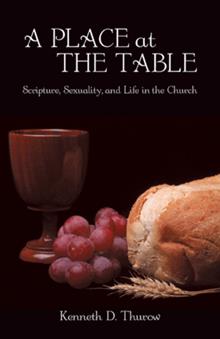 The Center
Extensive resources for the GLBTQ community including meetings, support groups, community news, social networking, and legal advocacy program.
PFLAG (Parents, Friends, and Family of Lesbians and Gays) of Denver
Sexual Assault/Rape:
The Blue Bench
Crisis Line (24 HR): (303) 322-7273
Phone counselors are available through the hotline.
Wings Foundation
Information and support for adult survivors of childhood sexual abuse.