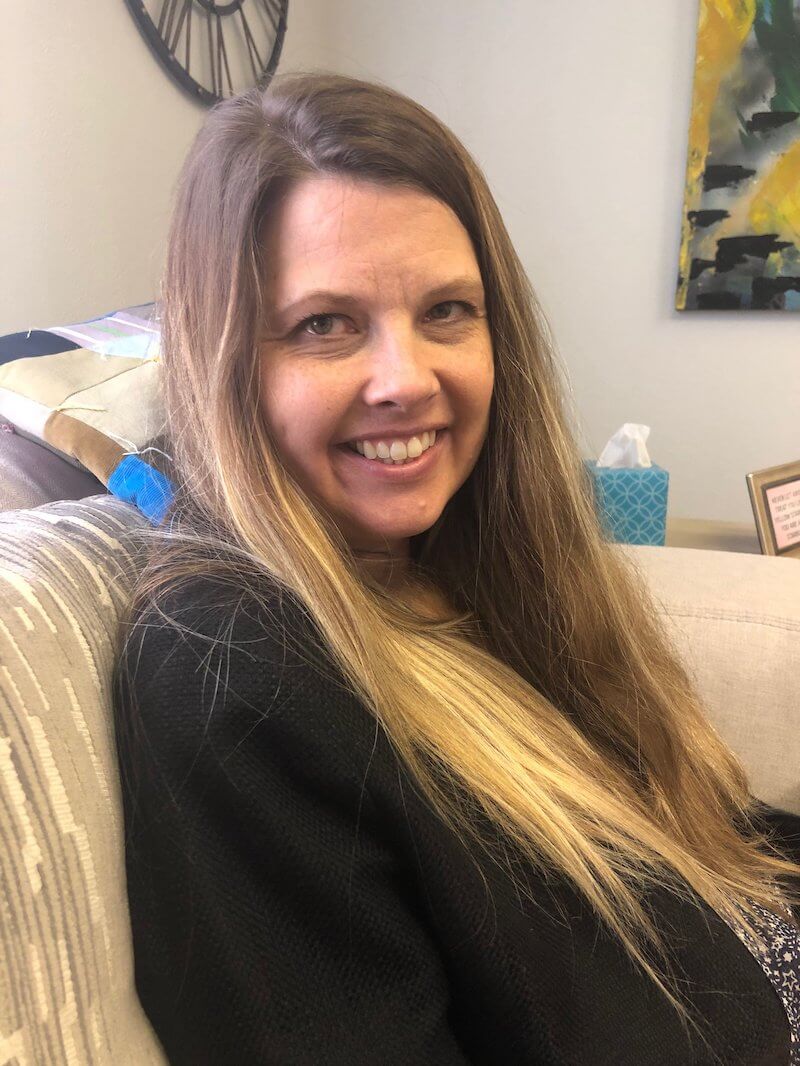 I was born in a small town in Iowa, to young parents who had just turned seventeen. They divorced when I was very young and we soon moved to Colorado, with my first stepfather, away from my large family. I grew up here and developed the love for the outdoors that Colorado often inspires. Back in Iowa, my dad became a horse trainer, and I also learned to love horseback riding in the summers.
By the time I was a teenager, my mom divorced my first stepfather. As a relatively poor kid, and perhaps the youngest, and second-littlest in the class, I was mercilessly teased. My braces and glasses certainly aggravated an already miserable situation. But, I had strengths. I was smart, and I was kind. In time I learned with time to like myself despite those misguided messages. I also learned to appreciate my genuineness, and it is a characteristic that I strive to exhibit in my everyday life, to this day.
As an adult, I initially found a passion for psychology and economics (though I was likely intrigued by the psychology behind economics even more). The cost of paying for an advanced degree in psychology worried me, though. I also wasn't ready to move out of state for international trade, which was my other consideration. Consequently, I followed the nudge from my mother who reminded me that I once wanted to be a teacher. I obtained my Bachelor's in Behavioral Science with licensure in Elementary Education, which allowed me to teach many inspiring fifth-grade students. Unfortunately, one of my own main learning experiences during that time was that the bureaucracy in education makes teaching very hard, and often creates serious barriers to doing the important work that teachers are there to do. Fortunately, the frustration around these dynamics ended up bringing me back to my initial passion - psychology and counseling!
I graduated with a Master's in Counseling, specializing in Couple and Family Counseling, from the University of Colorado. During my schooling, the opportunity to work in the student counseling center required us to be constantly observed behind a one-way mirror, so that we could get direct feedback from our instructors. My own personal battle with anxiety made me wonder, at that time, if this would be the end of pursuing this dream. However, as I pushed to maintain focus on my goals, I unwittingly engaged in my own exposure therapy, and in the end, I mostly overcame this personal issue as well.
Since graduation, I continued working at my internship site, doing in-home therapy for teens and families. I also obtained additional post-master training required for licensure as an addiction counselor, and am pursuing the supervision hours for that at this time. I have been in private practice, serving couples, individuals, and families since 2013, and I love it!
I still have many more goals to accomplish, including completing research around the motivations for people getting married and whether this has predictive power for whether a couple stays together (preliminary data suggests it does), extending my exposure therapy by joining a local Toastmasters group, and writing a book.
In my free time, I love playing games (have you ever played Spoons?! - fun!) and hanging out with my family. I enjoy yoga, pool, reading, canoeing, horseback riding, camping, rafting, and lots of things I didn't know I liked before (like spicy foods).
I know it's tough to go to a therapist and divulge your most vulnerable truths in order to be most helped. I have tremendous respect for the willingness of my clients to share their inner worlds with me. While I'm not able to share everything about myself, due to the therapeutic relationship that we need to have, I hope this helps at least a little.
I very much look forward to hearing your story and how I can help you shape your life into one that you will love as well.
My fee is $165.00 per session.
This practice serves all patients regardless of their ability to pay. Discounts for essential services are offered based on family size and income.
For more information, use the contact form on this website to request a Scholarship Application from our team. Thank you.
If you are ready to schedule now, visit my secure online scheduler where you may schedule your appointment.